Your Venue,


Fully Interactive
Place and move any object anywhere in your 3D virtual stadium or arena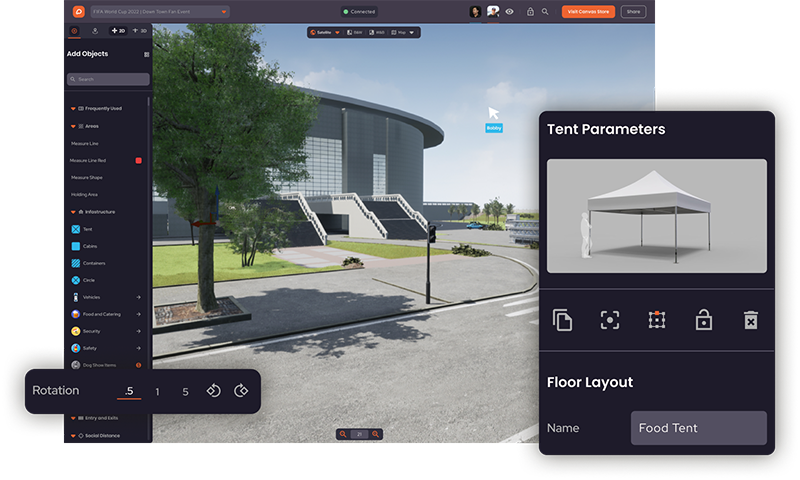 Real-time Operational


Planning and Testing
Simply drag and drop items including infrastructure, signage, lighting and staff in your Venue Twin. With intuitive tools and real-time collaboration, your teams can seamlessly create, configure, assess, update and share event plans with suppliers and partners – ensuring everyone is on the same page.
Fully Interactive


Digital Twin
Unlock new operational and commercial benefits with the world's most advanced 3D venue solution. Collaborate in your Venue Twin in real-time with your partners, and run the highest quality customer walk-throughs.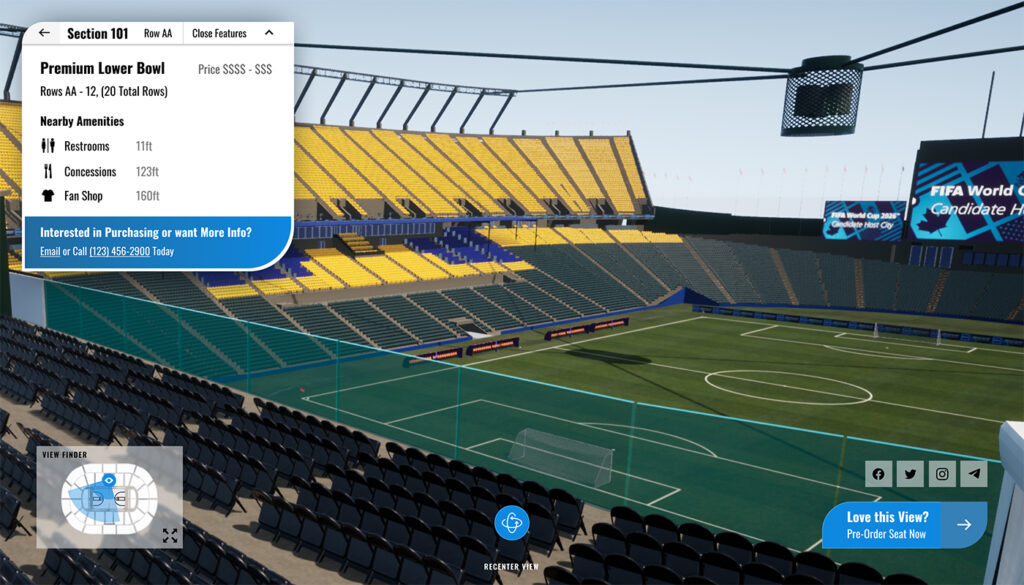 A revolutionary way to sell tickets and client hospitality, with the most powerful 3D content and interactivity to help customers make decisions. For families and people requiring assistance, provide a 3D fly-through of entrances, exits and toilets close to their seats.
The Most Interactive

3D Venue
Move Infrastructure
Place Signage
Test Lighting Design
Position Barriers
Supplier Information
Move Infrastructure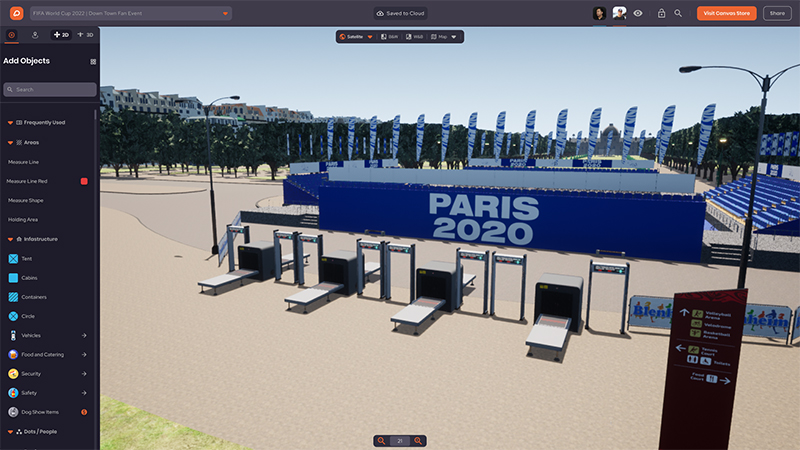 Move Infrastructure
Simply place and move any item into position anywhere in your venue
Place Signage
Test Lighting Design
Position Barriers
Supplier Information A Venue Twin is a 3D digital twin of your stadium, arena or any building. It is a fully interactive virtual venue to plan events and all venue operations. Any item in a real world venue can be replicated and interacted with in a Venue Twin.
Walk-throughs with


Pinpoint Detail
Take customers and suppliers through any floor level of your 3D venue, with real-time collaboration. Leave time-stamped notes for feedback anywhere, and plan for emergency scenarios.

You can have a fully interactive 3D digital twin of your property to unlock new operational and commercial benefits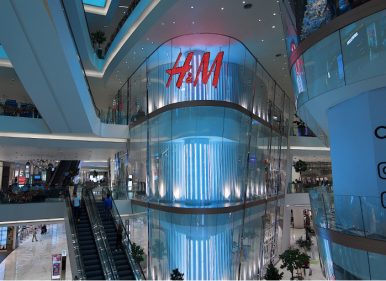 Plan safe shopping experiences, and empower your Property team, with a Venue Twin of your shopping mall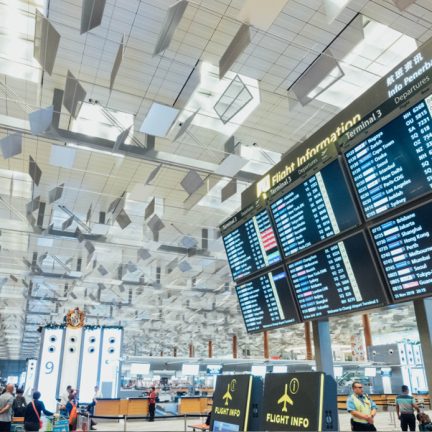 Replicate your entire airport with an interactive 3D version to plan safe and streamlined operations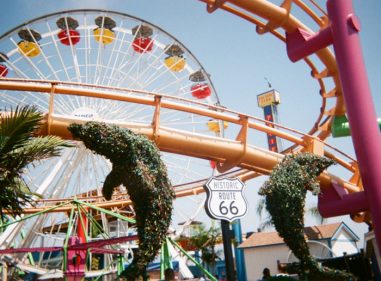 A 3D digital twin to ensure safe operations, prepare staff and plan for emergency scenarios