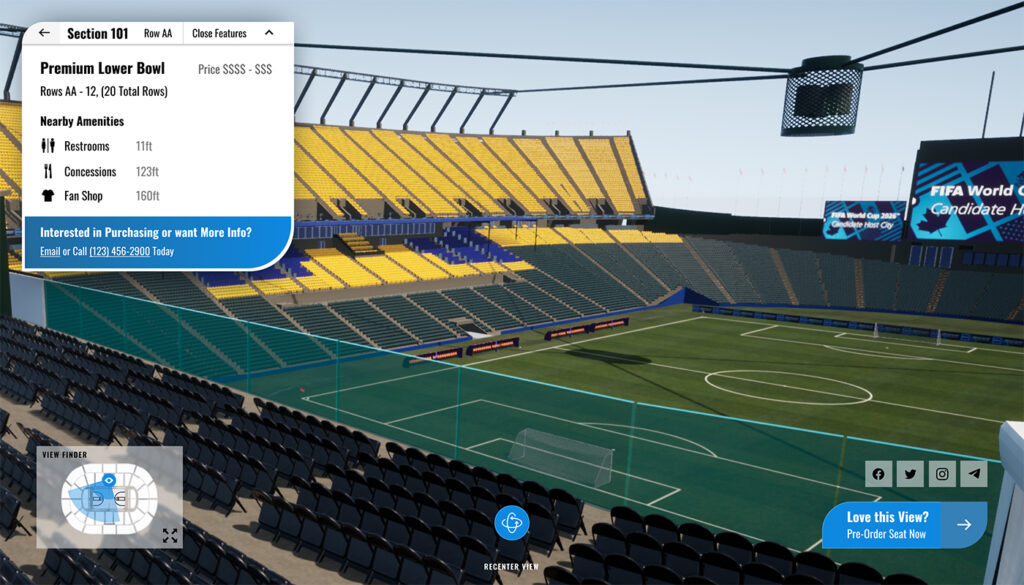 A hyper-realistic fan experience at point of sale
Using the SeatView feature, give fans the ultimate view when buying their tickets. They can navigate and switch positions as they want, and even fly from outside the stadium direct to their seat. 
See other advanced features you can use and interact with in Venue Twin.
Venue Twin uses technology from the gaming world to deliver a tool that is centimeter perfect - and it's cool."
Schedule a Demo and Create Your Venue Twin