Visualize your venue renovation plans to stakeholders, sponsors, and fans.
Create a stunning digital replica of your venue that
accurately showcases the changes and upgrades you have planned.
Bring your venue renovation vision to life
From seating upgrades and hospitality areas to concessions and accessibility, there are countless elements to consider while renvating. With Venue Twin, you can visualize every aspect of your renovation project, allowing you to make informed decisions and ensure that your vision is realized.
Used by some of the biggest stadiums around the world
Our platform has been used by some of the world's leading sports teams and venues, including the LA Clippers. With Venue Twin, you can join the ranks of these industry leaders and take your venue renovation to the next level.
Maximize your Capex spend: Invest for long-term operational success
By using your Capex spend on Venue Twin, you're not only investing in a tool that will help you renovate your stadium, but you're also investing in your future operational success. With Venue Twin, you'll be able to make data-driven decisions that improve fan experience, optimize revenue, and ensure that your venue remains competitive in the long term.
Using Venue Twin during a renovation:
Create a hyper-realistic digital twin of your venue that accurately reflects your renovation plans

Visualize changes to seating, hospitality areas, concessions, and more

Communicate your renovation plans to stakeholders, investors, and sponsors with ease

Ensure that your vision is realized and that the final product meets your expectations

Provide fans with a sneak peek of the renovated stadium, generating excitement and anticipation
Learn more about our features
Venue Twin has base features and bespoke features you can customise for your needs
Learn how the LA Clippers are using Venue Twin for their renovation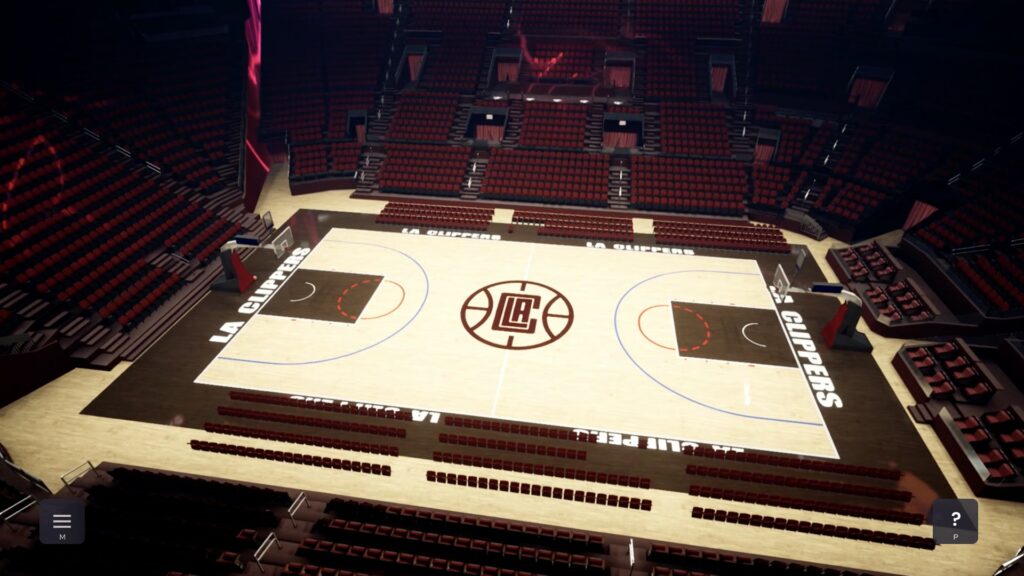 Start visualizing your venue renovation today with Venue Twin.
Whether you're planning a minor upgrade or a major overhaul, Venue Twin can help you bring your vision to life.